We are proud to say that a percentage of the EICO Funds' revenues are donated to Charitable Institutions
Approximately 2% of EICO Funds plc's gross revenues are donated to support non-profit organizations and foundations involved in medical research.
We believe that a smile is priceless and supporting research institutions will be of great help to many people and families to recover their smile.
We feel extremely proud of this noble gesture of ours and hope that our investors are encouraged to join. Supporting medical research is a means of looking forward for a better future for all without any exceptions, as we donate without any prejudice against colour, race, religion etc.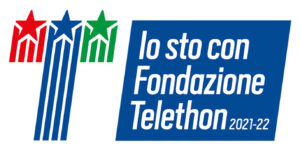 We do this as we believe in the value of every single life. For this reason we have chosen to deal with diseases that are so rare that they do not justify large public or private investments in research. We, however, believe that anyone deserves the opportunity for a cure and the improvement of their lives. It is important for every parent of a sick child that they know that someone is thinking of them and most importantly doing something to ease their pain. We are determined and will not stop until the word cure found next to the name of every genetic disease.
FOR MORE INFO AND IN ORDER TO TO JOIN US IN THIS NOBLE GESTURE YOU MAY GO: www.telethon.it

IEO FOUNDATION: Early diagnosis and prevention: the most innovative treatment against cancer and cardiovascular diseases. Supporting the IEO-CCM Foundation means favoring the increasingly effective mechanisms and tools for identification of early diagnosis of tumor lesions and cardiovascular diseases. Apart from cures, effective prevention also remains one of the medical professionals and researchers of IEO and Monzino priorities. All of them work hard, in a professional manner, with great passion on a daily basis to have in place safe and reliable prevention systems available for everyone. The aim is that one day the goal of a cancer free world is reached.
FOR MORE INFO AND DONATE: www.fondazioneieoccm.it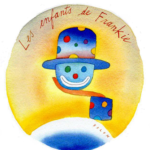 The Monegasque Association "Les Enfants de Frankie" initiative was created in November 1997.  The Association supports sick, disabled and/or underprivileged children supporting them financially and provide cheerfulness. Since 2008 the Association has obtained a Consultative Status of the Economic and Social Council of the United Nations. One of the major platforms for NGOs to work with the United Nations is through a consultative relationship with the Economic and Social Council of the United Nations. Consultative status is granted by ECOSOC upon recommendation of the ECOSOC Committee on NGOs, which is composed by UN Member States. The Association "Les Enfants de Frankie" works in collaboration with Regional Hospitals, Social Services, Orphanages, the Department of Children's Aid and more than two hundred Organizations on the Franco-Monegasque territory.
FOR MORE INFO AND TO PROVIDE SUPPORT: www.frankiemonaco.org