What you need to know about us 
EICO 1 is a sub-fund of EICO FUND SICAV PLC., a Maltese professional Investor Fund, for qualifying investors, an absolute return fund, multi-strategy. Specialized in relative value strategies on Option, structured product and bonds.
Our structure is wholly based in Malta and has the best Maltese professionals. The daily trading almost completely automated through our algorithms but supported by our Maltese portfolio managers who follow and intervene when needed.
Eugenio Allora Abbondi (Funder, Director, Investment committee member)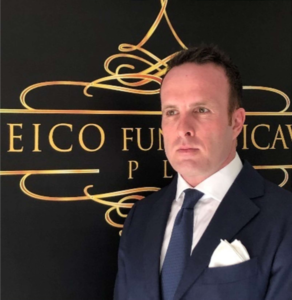 Although he did not have a diploma in economics or finance but was driven by a great passion for the sector, in the beginning of 2000 he began his career in this sector as an insurance consultant for the ING group, obtaining the title of financial promoter in 2002. Thanks to his great passion that led him to devote himself to an in-depth study of financial instruments and market dynamics, he understands how much of what management companies offered to clients was far from their expectations.
He thus devotes himself both to the search for ineffective tools and markets where his efficiency could extract an important value and an alternative way to offer these services to customers.
From 2004 until December 2014, thanks to the support and trust of some
important investors, he became one of the very first, if not the first, independent financial consultants. At the time, this was still unregulated, and only it is only in recent years that has the
market been recognized as a figure of absolute quality.
In 2006 he obtained the EFPA certification, a European financial advisor and in 2008 he obtained the highest certification for EFPA, the EFP, European financial planner.
Thanks to this innovative vision in which there was no longer a product to be sold, but the consulting and professional quality, Allora Abbondi manages to get excellent results that bring the few, but important investors who had supported from the beginning to trust under his advice the substantial part of their financial assets.
Aware of the great responsibility due to the entrustment of his investors, Allora Abbondi continues to work looking to the future, studying new tools and designing new approaches to the market. Since 2010 he has understood the importance of technological support in the role of analysis, study and development that of approach to the markets.
In 2015 he shared with his customers the need to structure a vehicle that is better able to support its strategies, optimizing costs and operations. Following a careful and meticulous evaluation of all possible alternatives, Allora Abbondi found, in Malta, the European legislation that guarantees safety and reliability combined with right competencies, services and costs and decidedly more competitive than other law.
He then promoted the establishment of EICO Funds Sicav plc, a professional investor fund under Maltese law, with the first EICO 1 compartment which commenced operations in July 2015.
Since then, he has been a member of the board of directors and the commissioning deed, occupying both roles without receiving any compensation.
Since then he has been a member of the board of directors and the commissioning deed, both roles play them without receiving any compensation.
Frank Chetcuti Dimech (Director, Money laundering reporting officer and compliance officer)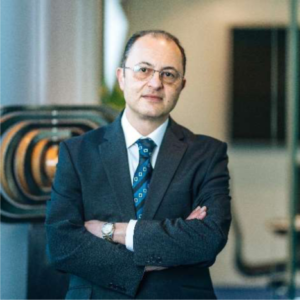 Frank Chetcuti Dimech is a lawyer by profession graduating from the University of Malta in 1993. He spent six years as compliance manager with Bank of Valletta plc having responsibility for compliance in the investment services activities of the bank and its subsidiaries including Valletta Fund Management and BOV Stockbrokers. He returned to private practice in 2001 and since then has focused on financial services with an emphasis on providing compliance, AML and directorship services to Maltese collective investment schemes and fund managers as well as advising on such structures. Today his client portfolio spans across several firms that have a combined asset under management of over Eur 1 billion. He also holds a Masters in Investment Services from the University of Malta and an Investment Advice Certificate from the Securities Institute.
Keith Huber (Director, Investment committee member)
Keith Huber graduated from the University of York with an MSc with distinction in Finance. He currently heads the risk function at Markham Rae LLP, a London based hedge fund, and is the risk officer for an AIFM. He started his career at the Central Bank of Malta as an economist in 2006 and moved on to occupy high-level risk management roles in banking. He joined MeDirect Bank plc in 2010 and headed the risk architecture team until 2015. During this time, Keith was a member of the Bank's ALCO. He lectured on topics in financial derivatives and risk management at the University of Malta between 2009 and 2016.
Steven Tedesco (Investment committee member)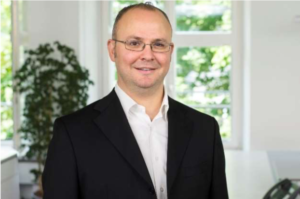 Mr Steven Tedesco is a Chartered Fellow of the Chartered Institute for Securities & Investment. He started his career in 1995 and served as Director, Deputy Head and Chief Investment Officer (2000-2009) at HSBC Global Asset Management (Malta) Limited where the assets under management exceeded EUR 1 billion. He also engineered and designed various capital protected investment structures eventually introducing in Malta the concept of wrapping such structures round Medium-Term Notes and engineering the first ever local, hedge fund linked, full capital protected, structure sold in Malta. Mr Tedesco now runs his own consultancy business, where he serves as non- executive
director and independent investment committee member in licensed entities operating in the alternative fund and asset management industry. He also provides consultancy services, including an independent valuation of derivatives locally. Mr Tedesco lectures and delivers talks on various capital markets linked topics and overall portfolio management. Amongst others, he is the Chairman of the largest retail AIF in Malta, the HSBC Malta Funds SICAV plc, and a Director of and the Chairman of the Audit Committee of the Malta Stock Exchange.
Software maintenance and development
The software is continuously improved and optimized, and is monitored 24x7 to always ensure business continuity. The fund relies on the support of two consultants with many years of experience in the field of information technology applied to finance.
Fabio Griglio (IT consultant)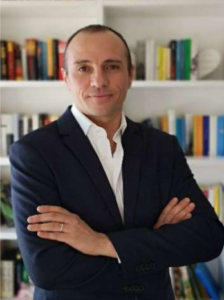 He began his career in 1999 in the field of information technology for logistics and not long after, in 2000, began his adventure in the financial world., He spent 8 years working with Banca Sella, where he contributed to the birth and development of one of the first trading platforms in Italy and specialized in the development and optimization of software for interconnections with the exchanges. In 2008, together with a former colleague (Sergio Gregori), he founded SG Financial S.r.l., a small company highly specialised in providing software for trading, and offered his expertise to brokers, proprietary trading companies, banks and insurance companies, acquiring extensive experience in the realisation of complex calculation engines and high-frequency trading systems. He boasts of having developed the software for the connection and trading for more than 20 exchanges or brokers. In 2013 Griglio contributed fundamentally to the construction of
the IT infrastructure of Audacity Capital DMCC, a proprietary trading firm based in Dubai, and specialized in market making on currency and commodities futures, realising the core software for the market making. Since 2015 Griglio has been fully committed to the development of EICO IT.
The Fund or the Company are prohibited from taking any additional remuneration other than the Management Fee and the Performance Fee