What you need to know about us 
 After having dedicated 15 years of his career providing independent financial advice, Eugenio Allora Abbondi decided to venture and set up EICO funds SICAV plc with the aim of creating an alternative and independent investment boutique.
 We, at EICO Funds SICAV consider ourselves to be finance craftsmen, this is due to our attention to detail, the uniqueness of the strategies we create as well as to the fact that everything that is applied is created in-house and therefore unique.
 We are supported by a proprietary powerful technological infrastructure, completely created by us, able to support us from the management of the back office to the development of analysis and simulations up to the management of market orders.
 The genius of the human mind combined with the speed and computing power of technology, resulted in the perfect union between machine and man.
Our Philosophy
We are focused on increasing our investors' wealth in a stable environment whilst at the same time maintaining low costs.
We are adamant to first and foremost protect our investors' capital, and then beat the inflation rate in the most constant and strong way possible. Only extreme market events can cause even very important fluctuations which we are ready to manage and transform into an exceptional opportunities. One should not be afraid to face difficult times, as such times would eventually turn a negative to a positive.
Remember! Fluctuations are temporary, and any decrease in values are not to be considered as losses. That's why we ensure that your capital is protected.
The concept, a family fund
EICO Funds SICAV was created to optimize the portfolio management of a few highly regarded investors for whom we have been providing portfolio management for nearly 20 years. Our funds have been created with and for our clients, based on a long-term vision with a solid and lean structure, alternative and unique strategies, A true family fund, which today, thanks to scalable and extremely performing strategies, opens to new investors, offering a unique opportunity.
Our investment philosophy is underpinned by four key factors:
Fairness and honesty because the trust of our customers is our greatest value.
 Everything we are is due thanks to the trust that our customers have had in us and continue to have in us for almost 20 years, this proves that you can trust us.
Attention and transparency of costs.
Our management fee is 1%, the performance fee is calculated annually with the high watermark method, which represents the absolute maximum value of the fund reached in the past to which a hurdle rate of 2% over inflation is added. Only beyond this level will we be entitled to a 25% performance fee, assuring our clients that we will only get a reward if we really deserve it.
We guarantee that the expenses carried by the fund are only those strictly related and functional to its management, we  also refuse to accept receipt of any type of reoffer, thus ensuring that no other commission is received by the fund, only in this way can one be truly independent.
There are no distribution fees, only one distribution class, any distribution costs for that class are at our expense.
There are no entry or exit fees  in order to ensure maximum freedom for our clients, who will remain invested with us only if they are satisfied with the results of our management of their money.
We monitor the costs of all our counterparties / service providers to try to optimize them in the best possible way.
All costs that the fund incurs and the total expenses ratio, T.E.R. are published on our website HERE
Thanks to this commitment we can guarantee that our customers  invest in a high-quality product with true and transparent costs.
A unique and Innovative approach
Our investment choices and our results derive solely from our analyzes, our choices, our ideas! Therefore, we are unique, everything in EICO is created in-house.
We can divide our investment process into three steps:
Analysis & Outlook: Our team of analysts supported by a powerful IT infrastructure are able to analyze, according to complex proprietary algorithms, over 500 macroeconomic data, the financial statements of over 5000 companies, data prices and registry of over 2 million instruments. Thanks to the analysis of all this data and a top-down approach that takes into consideration global, national, sector and individual company factors, we can obtain reliable outlooks.
Allocation Selection: Based on our projections, we select the products with the best risk-return ratio on which to invest considering levels of volatility, beta, and correlation. All financial instruments available are valued, these include amongst others stocks, options, futures, and structured product.
Stress Test & Product Choice: Nothing is left to chance, our forecasts take into consideration all the possible variables and for this reason we are sure of the solidity of our analyzes.  As proven in the recent past, we cannot be certain about the future trend of the markets, in fact unexpected events could radically change the market conditions, for this we have created something unique! Our powerful IT system can simulate how our products will perform in the most adverse scenarios considering all market variables. Even prior to investing,  we are already prepared and know what we will have to do in case we find ourselves in an unfavorable situation we plan the strategies in a way that we will transform a difficult moment into an opportunity.
The goal of this strategy is to beat the inflation rate as consistently and strongly as possible, thus guaranteeing our customers a real growth rate of their assets.
Our absolute return strategies – quick view
We are aware that we could suffer negative fluctuations, but we are also certain that this will only be a momentary phase and on the medium term we will be able to remain faithful to our goals.
Our investments are chosen from a vast range of financial instruments namely from more than four million financial instruments, including options, futures, structured products, bonds, stocks, commodities, currencies, real estate funds, ETFs and ETC, from about 30 countries covering all five continents and having direct or indirect access to over 20 international markets and sub-markets.
We manage almost all financial products using our proprietary software and taking real-time prices and news. Thanks to our systems, based on proprietary logic, we can analyse all the financial products on an ongoing basis, thus giving us the possibility of an almost unique investment awareness of the market.
Our Funds aim to form an extremely flexible portfolio capable of modelling itself on the markets, thanks to a continuous study and analysis of new financial instruments, markets, approaches and strategies such as:
- Value investing strategy on long and short term
- Long / Short strategies
- Relative value strategies
- Global macro strategies
- Quantitative analysis strategies
- Daily strategies based on short term trading in index futures
- Fixed income strategies
Why Malta?
We chose Malta because the interest of our clients comes before ours. 
Malta may not yet have the marketing charm of other jurisdictions but for those like us who are very attentive to substance, it guarantees reliability and solidity thanks to the complete transposition of European legislation and despite its size it has for years been a stable and strong economy with one of the lowest GDP debt ratios and with one of the highest growth rates in the euro area and all this with a level of professional and economic services.
We are proud of our choice, we are proud to have chosen what is most convenient for our clients.
Our structure is supported by an advanced technologic infrastructure, built with geographically distributed servers, fast lines, and proprietary software that supports all the activities of the fund managers, from the investment choice to the risk monitoring, having also extremely low and transparent costs.
Our proprietary software is continuously being improved, optimized, and is monitored 24x7 in order to ensure business continuity. Our highly experienced portfolio managers, especially since they have years of experience in the information technology finance related scene are one of the main reasons of our funds' success.
We manage our investors' wealth, just like our own.  We are able to do this only because we continuously have our investors' trust.  We aim to continuously perform in the best way possible, aiming to meet and exceed our investors' expectations, by making use of a robust proprietary technology.
We promise that we continuously strive to enhance our knowledge by discovering and searching for innovative solutions.  Our passion, honesty and ambition are key.  Our success is your success.
Eugenio Allora Abbondi
Founder, Director, Investment Committee Member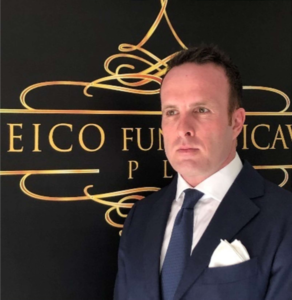 Mr Allora Abbondi's passion for the sector initiated in the year 2000 with the launch of his career as an insurance consultant for ING Group, during which time, in a span of 2 years, he obtained the title of financial promoter.  His deep interest in the industry, enticed him to devote his time to make an in-depth study of financial instruments and market dynamics.  The results of his study proved that what investment managers were offering was falling short of investors' expectations.
As a consequence, he delved deeper and started looking out for ineffective tools and markets in order to be able to identify inefficiencies.  These inefficiencies enabled Eugenio to find alternative ways and solutions which could be offered to investors so that their expectations could be met.
In fact between 2004 and December 2014, a span of 10 years, thanks to the support and trust of several highly valued investors, Eugenio became one of the very first, if not the first, independent financial consultants.
In 2006 Eugenio successfully obtained the EFPA certification, (European Financial Planning Advisor Certificate) and in 2008 he obtained the highest certification for EFPA, the EFP, European Financial Planner.
Since then, Mr Allora Abbondi, provided a few highly valued clients with the best advice, in a professional manner. His excellent consultancy resulted in impressive increase in wealth for his clients.  This resulted in him attaining their complete trust.
Aware of the great responsibility as well as the complete trust of his investors, Mr Allora Abbondi continued to work hard, studying, identifying new tools and designing new approaches to the market. Since 2010 he understood the importance of the technological support required in order to analyse, study and develop a better approach to the markets.
In 2015 he recommended and suggested to his clients the need to structure a vehicle that would be better able to support its strategies, optimizing costs and operations. Following a careful and meticulous evaluation of all possible alternatives, Eugenio identified Malta, as having the European legislation that guarantees safety, reliability combined with the right competencies, services, costs and decidedly more competitive than other jurisdictions.
This led to the incorporation in Malta of a Collective Investment Scheme - EICO Funds SICAV plc, a professional investor fund under Maltese law.  Mr Allora Abbondi took on the role of Director pro bono thus without receiving any compensation for said roles.  The first compartment EICO 1 Fund was successfully launched in July 2015.
Dr Frank
Chetcuti Dimech Legal Advisor, Director, Money Laundering Reporting Officer and Compliance Officer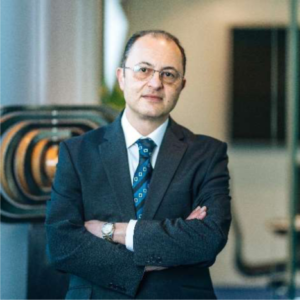 Dr Frank Chetcuti Dimech is a lawyer by profession he graduated from the University of Malta in 1993. He spent the first six years of his career working as compliance manager with Bank of Valletta plc having responsibility for the compliance of the investment services activities of the bank and its subsidiaries including Valletta Fund Management and BOV Stockbrokers. In 2001 he decided to start up his private practice having his main focus on financial services and more importantly concentrating on providing Compliance, AML and Directorship services to Maltese registered Collective Investment Schemes and Fund Managers as well as providing advice on the content of the funds' offering documentation and operations of such structures. Today Dr Chetcuti Dimech's firm provides services to a substantial number of clients having combined assets under management of over Eur 1 billion. Dr Chetcuti Dimech also holds a Masters in Investment Services from the University of Malta and an Investment Advice Certificate from the Securities Institute.
Clint Bennetti
Director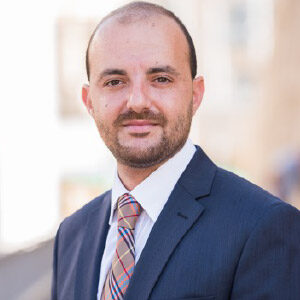 Dr. Clint Bennetti is a lawyer by profession who holds a Master of Arts in Financial Services. He started his career as an associate with a law firm that specialises in financial services and investment services law. During his tenure within the firm he was admitted to partnership. He later joined TMF Group as Director where he was responsible for the day-to-day management and operations of TMF Group's entities in Malta. At TMF Group, he was Director Client Services of a Company Services Provider, coordinating and managing its business on a day-to-day basis and from a strategic perspective, and Managing Director and member of the trustee committee of a Retirement Scheme Administrator.
Dr. Bennetti has held a number of executive and non-executive directorships as well as company secretary positions in a number of companies in a number of diverse industries. During his career, he was approved by the MFSA to act as a director and money laundering reporting officer for an Alternative Investment Fund Management company for which he coordinated the successful application for a Category 2 Investment Services License. He is currently director, company secretary, MLRO and Compliance Officer of a number of entities that are licensed by the MFSA, including a number of collective investment schemes.
Dr. Bennetti holds a number of professional qualifications including a certificate in Trusts Law and Management and a certificate issued with respect to the Virtual Financial Assets Act by the Institute of Financial Services Practitioners. During his career Dr. Bennetti has attended numerous other courses on topics such as risk management, securities law, compliance, company law, investment services and collective investment schemes. Dr. Bennetti is a member of the Institute of Financial Services Practitioners and the Malta Institute of Management and is registered and an Authorised Registered Mandatory with the Inland Revenue Department of Malta.
Keith Huber
Director and Risk Manager
Keith Huber graduated from the University of York with an MSc with distinction in Finance. He currently heads the risk function at Markham Rae LLP, a London based hedge fund, and is also the appointed risk officer of an AIFM. He started his career at the Central Bank of Malta as an economist in 2006 and moved on to occupy high-level risk management roles in banking. He joined MeDirect Bank plc in 2010 and headed the risk architecture team until 2015. During this time, Keith was a member of the Bank's ALCO. He also delivered lectures regarding financial derivatives and risk management at the University of Malta between 2009 and 2016.
Simon Grima
Back up Risk Manager and Investment Committee Member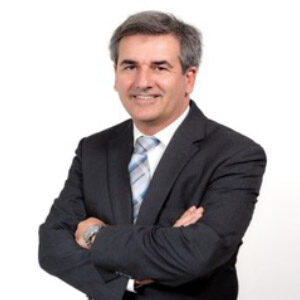 Simon Grima, is the Head of the Department of Insurance, in charge of the Bachelor of Commerce in Insurance, the Bachelor of Commerce (Honours) and Master's degrees in Insurance and Risk Management and an Associate Professor at the University of Malta. He set up the Insurance Department in 2015 and started and coordinates the MA and MSc Insurance and Risk Management degrees. He served as the President of the Malta Association of Risk Management (MARM) between 2013 and 2015, and President of the Malta Association of Compliance Officers (MACO) between 2016 and 2018. Moreover, he is among the first Certified Risk Management Professionals and a board member of the Federation of European Risk managers (FERMA), is the chairman of the Scientific Education Committee of the Public Risk Management Organization (PRIMO) and was a member of the curriculum development team of Professional Risk Managers' International Association (PRMIA) in 2014.  His research focus and consultancy is on Governance, Regulations and Internal Controls (i.e. Risk Management, Internal Audit and Compliance) and has over 30 years of experience varied between Financial Services and with public entities in academia, Internal Controls, Investments and IT. He acts as an Independent Director for Financial Services Firms, sits on Risk, Compliance, Procurement, Investment and Audit Committees and carries out duties as a Compliance Officer, Internal Auditor and Risk Manager.
He has acted as co-chair and is a member of the scientific program committee on some international conferences and is a chief editor, editor and review editor of some Journals and Book Series. He has been awarded outstanding reviewer for Journal of Financial Regulation and Compliance in the 2017 Emerald Literati Awards.
Stephanie Heitkemper
Investment Committee Member and Investor Relations

Stephanie Heitkemper is a banker by profession, she worked for one of the leading banks in Malta for 35 years, performing various roles amongst which she was also a financial advisor for a number of years. Her role evolved when she moved on to work for the Bank's subsidiary BOV Fund Services Ltd - a fund administration company. Ms Heitkemper's role within said company initiated in the business development division, whereby she enhanced her knowledge on Investment Vehicles, their set up and ongoing operations.  Her main role was the marketing of the jurisdiction, BOV Fund Services as well as the setting up of Investment Companies in Malta.   Stephanie delivered lectures at the Malta Stock Exchange on topics such as the setting up of Funds and their operational requirements.  The last 6 years of her career at the bank she was Heading the Corporate Services Division which included as well the Company Secretarial Services Division.  During these 6 years, she was also the Company Secretary of one of the largest UCITs funds in Malta. Stephanie holds the International Investment Advice qualification obtained from the Securities Institute UK.
David Grech
Valuation Officer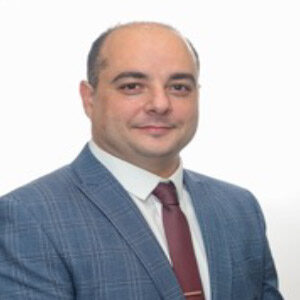 Mr Grech acts as an independent Non-Executive Director and an independent Investment Committee Member and financial consultant to a number of regulated entities. Mr Grech provides coaching and training to a number of local companies involved in the Investment Funds industry in Malta. Since 2013 he has been a lecturer within the Banking and Finance Department of the University of Malta. In 2008, he joined HSBC Securities Services (Malta) Ltd., as Senior Manager Financial Reporting and Analysis. Since 2001 he worked for Valletta Fund Management Ltd, and later for Valletta Fund Services Ltd and for Bank of Valletta International Ltd since 1995. Mr Grech is a qualified Certified Public Accountant and a Member of the Malta Institute of Accountants. He has over 20 years of experience within the Investment Funds industry and also holds a Master's of Science Degree in Finance from the University of Leicester.
Fabio Griglio
IT consultant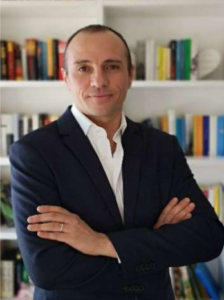 Mr Griglio initiated his career in 1999 in the field of information technology for logistics and not long after, in 2000, began his adventure in the financial world. He spent 8 years working for Banca Sella, where he contributed to the launch and development of one of the first trading platforms in Italy and specialized in the development and optimization of software for interconnections with the several exchanges. In 2008, together with a former colleague Sergio Gregori, he founded SG Financial S.r.l., a small company highly specialised in providing software for trading, and offered his expertise to brokers, proprietary trading companies, banks and insurance companies, thus acquiring extensive experience in the realisation of complex calculation engines and high-frequency trading systems. He boasts of having developed the software for the connection and trading for more than 20 exchanges/brokers. In 2013 Mr Griglio was fundamental in the construction of the IT infrastructure of Audacity Capital DMCC, a proprietary trading firm based in Dubai, and specialized in market making on currency and commodities futures, realising the core software for the market making. Since 2015 Griglio has been fully committed to the development of EICO Fund SICAV plc's IT.
Francesca Ferraris
Market Analyst Consultant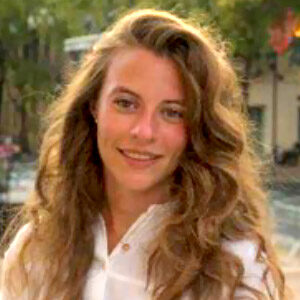 After obtaining a degree in Economics and Finance and a Master degree in Quantitative Finance and Insurance at the University of Turin on September 2019.  Francesca joined our team in October 2019.  Her role is to research and analyse various markets providing reports to support the Portfolio Managers of the Funds.
The Fund or the Company are prohibited from taking any additional remuneration other than the Management Fee and the Performance Fee